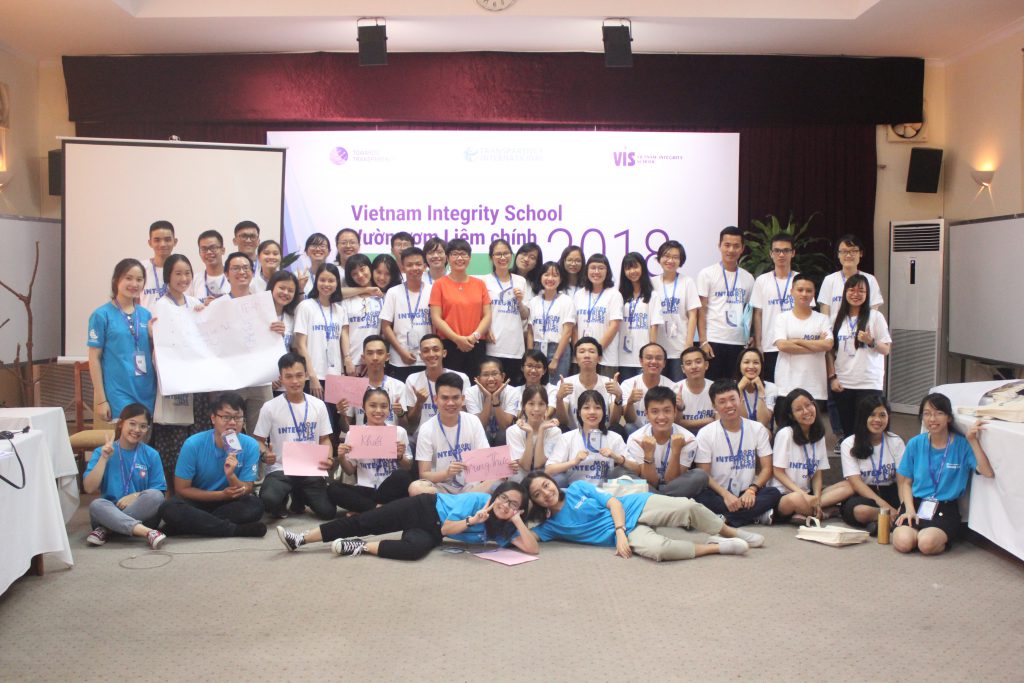 Engaging youth in anti-corruption remains a challenge in Vietnam Our experience in working with young people in Vietnam has shown that there is a gap in knowledge on corruption and integrity amongst youth. The majority of Vietnamese youth interviewed in the TI/TT 2014 Youth Integrity Survey (85%) considered the lack of integrity harmful to their country, family and themselves, and 87% said that they have a role to play in fighting corruption. However, 74% of Vietnamese youth said they have no or very little knowledge about corruption, anti-corruption and integrity. Only 18% of the youth received anti-corruption education through the official government program (Project 137) that started in 2009. The effectiveness and outreach of the official anti-corruption education was limited.
From TT's perspective, education is the key to youngster to raise their awareness and understanding the importance of Integrity and Anti-corruptionind. TT has put a lot of efforts so far in advocating for and facilitating the creation of a more enabling environment for youth to be able to choose integrity and take action to fight corruption. We focus on youth at university and in their early-career who are expected to shape and lead the future of the country to make sure that they will have incentives and advantages to choose integrity and resist corruption.
Featured youth activities include:
Equip young people with better understanding of corruption and anti – corruption
Organize the very first Vietnam Integrity School – VIS since 2017 for young Vietnamese leaders to come and learn about and discuss integrity, transparency and anti-corruption.
Partnering with Hoa Sen University and FACE Club (For A Clean Education) to promote academic integrity and transparency in education administration and management.
Partnering with CECODES and Live & Learn to conduct Youth Integrity Survey in Vietnamin 2011 and 2014 studying understanding, experience with corruption and behaviour, which constitute to integrity of Vietnamese youth.
Supporting youth to practice integrity
Partnering with SAGE – Brand and Communications Academy to organise Integrity Me Contest, the very first communications contest which encourages youth to learn and start to act with integrity.
Providing in-depth research on corruption and developing handbooks sharing local and international experience on anti-corruption education for youth.
Providing technical support for youth-led initiatives:
Youth Box Channel (YBO)is an initiative led by youth who are passionate for communications. They believe that by using creative communications strategies, they can bring about positive change to wider society.