Our Team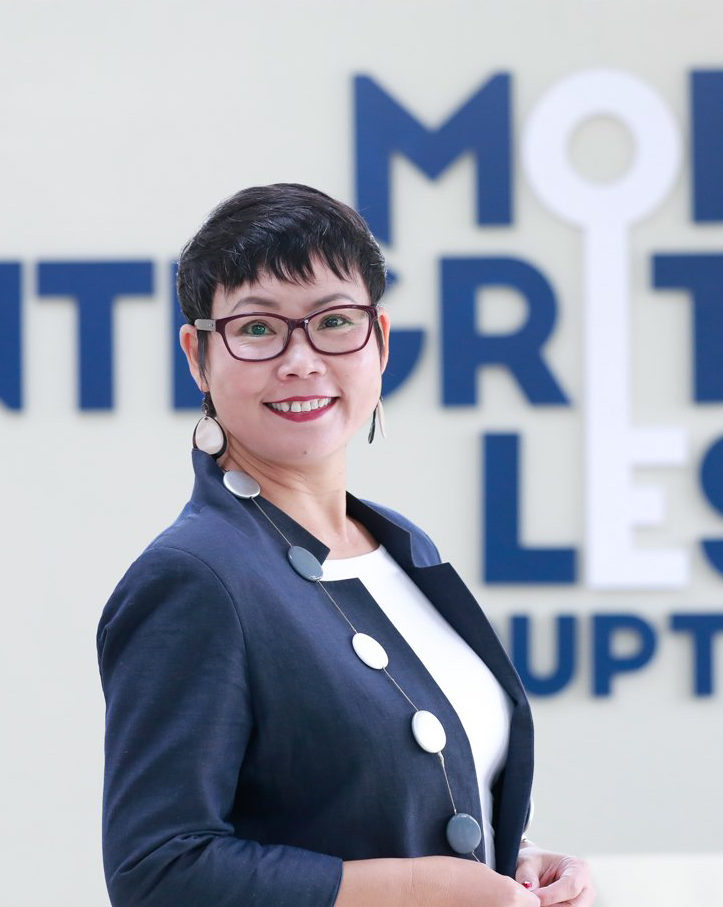 Nguyen Thi Kieu Vien
Executive Director
Nguyen Thi Kieu Vien is the founder and former Executive Director of Towards Transparency (TT).
During 2012-2016 Vien resided in Europe. She was the Coordinator of the Global Transparency Education Network, which is supported by Transparency International (2013-2014). Vien also served as a Senior Advisor in Towards Transparency Advisory Board (2013-2016).
Prior to her establishing of TT in 2008, Vien was the National Programme Manager and Senior Governance Advisor at SNV in Hanoi and served as a selected non-Dutch member of The Third Chamber, a Netherlands-based development cooperation advocacy organization. She has also worked as a consultant for the World Bank, UNDP, and a number of donor agencies, focusing specifically on anti-corruption and governance issues. Vien received her Master's degree in Social Planning and Development from the University of Queensland, Australia.
---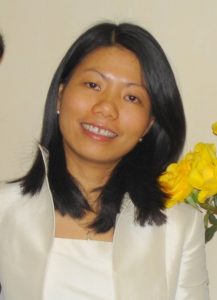 Le Thanh Ha
Manager, Finance and Administration
Ha joined TT in 2009 and was appointed to her present role Finance and Administration Manager in 2012. Prior to joining TT, Ha had 13 year experiences working in finance and administration with various international and local organizations including UN agency, International and Local NGOs. Ha holds a BA degree on Economics from the National Economics University in Hanoi and a BA degree on English from Hanoi Open University.
---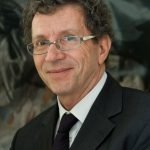 Christian Levon
International Senior Advisor

Christian Levon joined TT at the beginning of 2017. He works as an International Senior Advisor with a focus on promoting business integrity. Prior to this, his 35-year career as a trade and economic counselor at the French Ministry of Economy and Finance took him to various countries such as France, Israel, Korea, Germany and Lithuania. In Belgium, he worked respectively 5 years at the French Permanent Representation to the EU (in charge of EU external Development programs) and 5 years at the European Commission (negotiating FTAs in the field of government procurement). During 4 years (2008-2012) working at the Embassy of France in Hanoi, Vietnam, he promoted bilateral trade with special emphasis on large scale projects.
Christian holds a Master degree in Economics from Nice University (France) and a MBA from Jerusalem Hebrew University (Israel). He took early retirement as a French civil servant to return to Vietnam in 2016 to join his wife, Nguyen Thi Kieu Vien and works at TT on a pro-bono basis. Christian speaks French, English, German, and Hebrew (currently learning Vietnamese).
---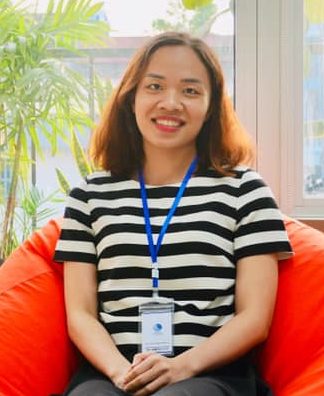 Tran Thuy Linh
Finance and Administration Officer

Linh joined Towards Transparency in August, 2020 as Finance and Administration Officer. She graduated from the Diplomatic Academy of Vietnam in 2011, with a major in English and International Relations. She has 10 years of experience working in the fields of administration, communication and education in state agencies and international organizations. She joined TT in the hope of contributing to the success of TT as well as Transparency International (TI) in promoting transparency and reducing corruption in Vietnam.
---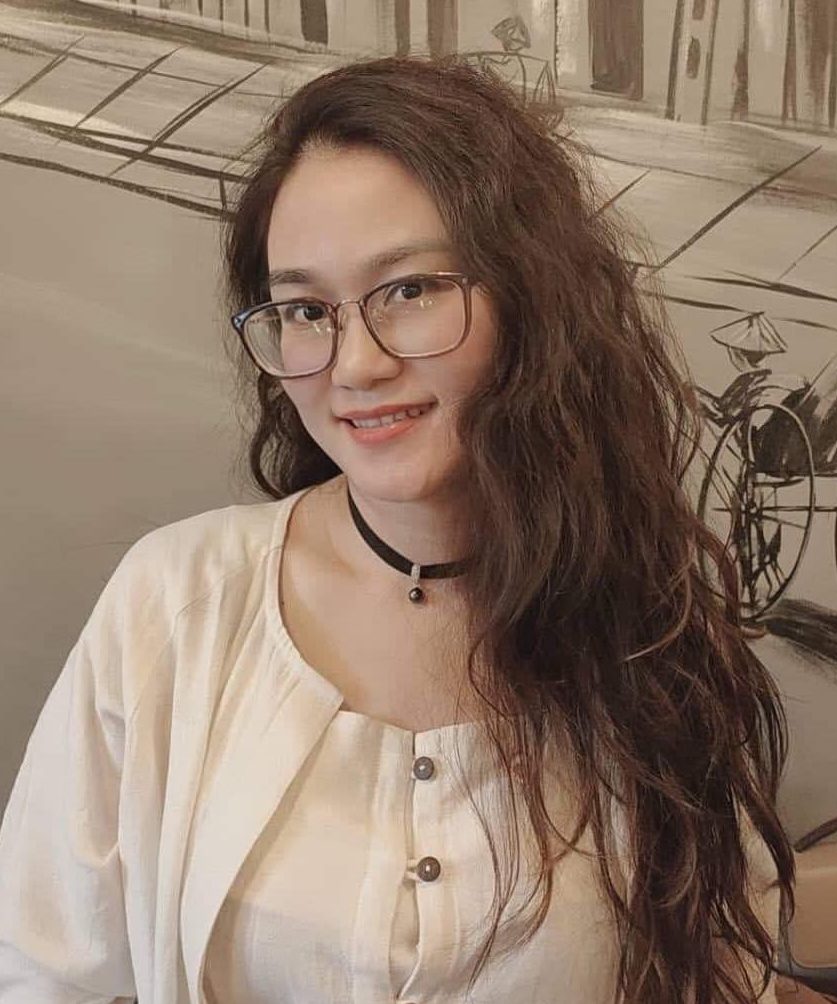 Le Ha Phuong
Senior Program Coordinator


Phuong joined TT in April 2021 as Senior Program Coordinator – Media, CSOs, and Women. Phuong has intensive experience working with development projects of international organizations in the fields of Environment, Climate Change, and Sustainable Development. Phuong also has more than 10 years of experience working with WB, UNDP among others relating to governance improvement in the forestry sector, women empowerment, and promoting the roles and participation of multi-stakeholders such as CSOs, local communities, and ethnic minorities. Phuong has a Bachelor's degree from Environmental Engineering at the Hanoi University of Technology and a Master's degree in Climate Change from Vietnam National University.
---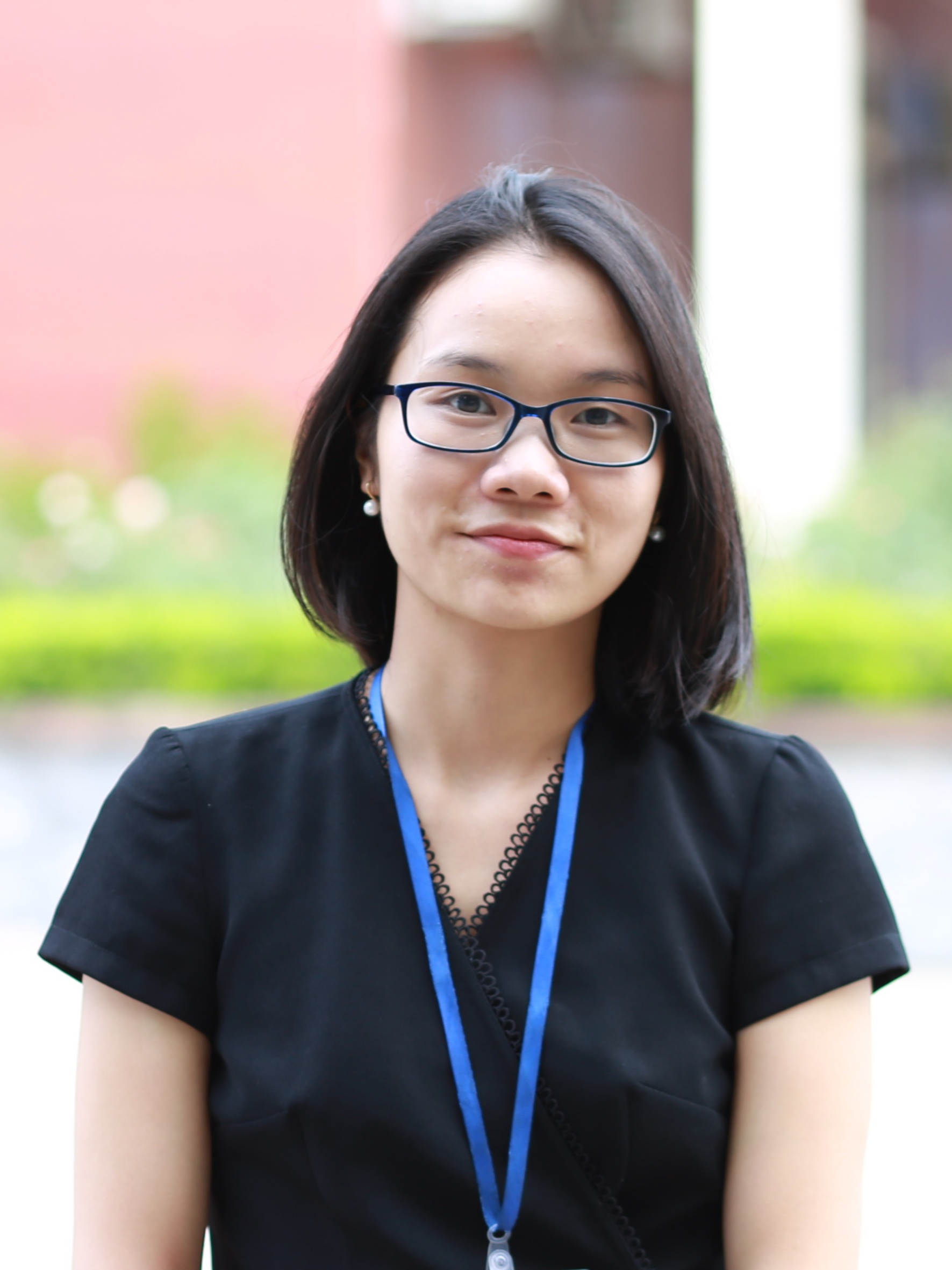 Luu Thi Quyen
Program Officer


Quyen joined TT in 2021 and was appointed to her present role as the program officer of The Media, Women, and Anti-corruption Program. Prior to joining TT, Quyen had 6-year experience working as an independent communication consultant for Non-governmental organizations in Vietnam, both international and national. Quyen holds a BA degree in International Finance from the Foreign Trade University in Hanoi.
---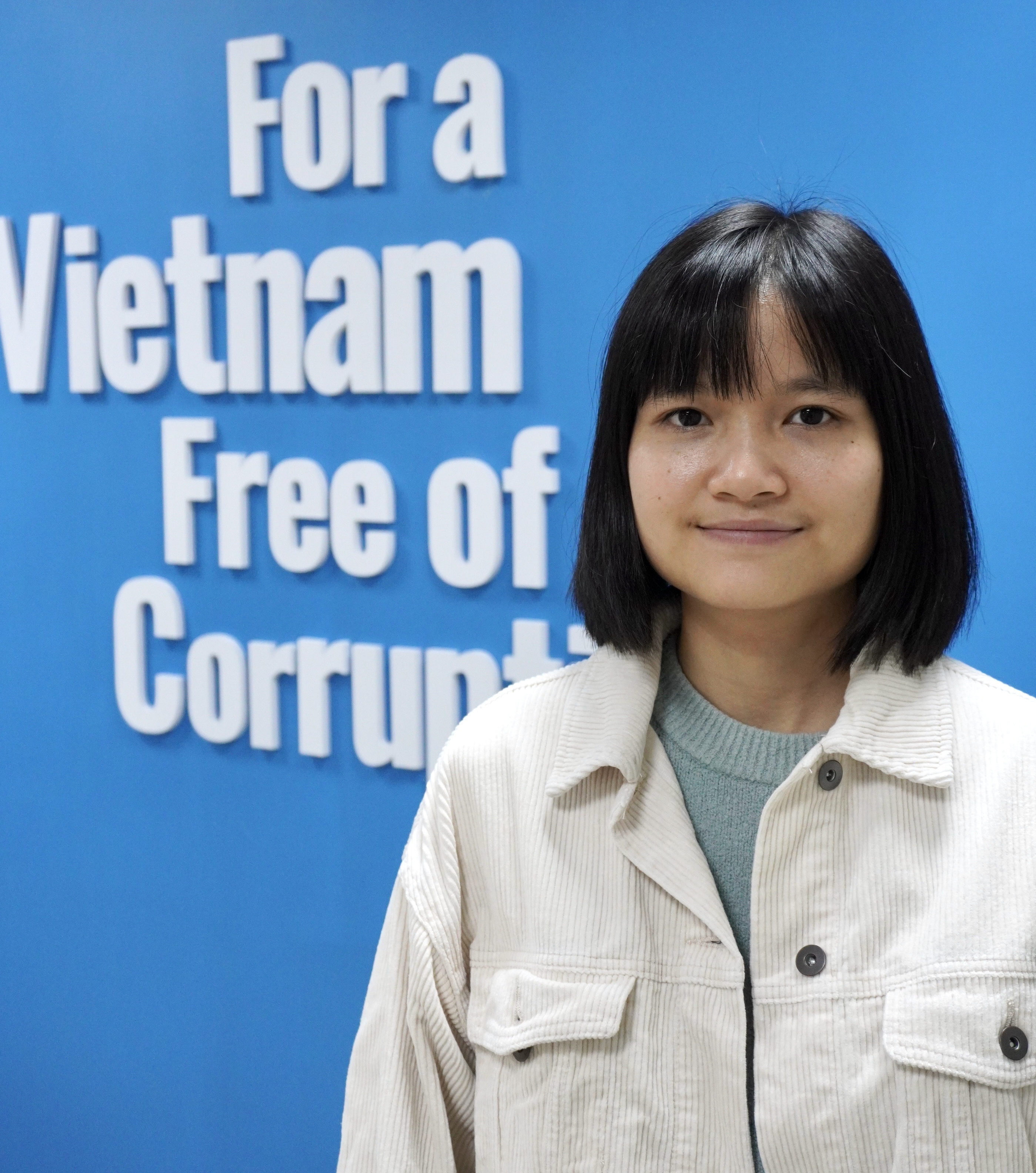 Nguyen Thi Phuong Thanh
Youth Integrity Officer

Thanh started working at TT in January 2021 as a Program officer – Youth integrity. Before that, Thanh had more than 3 years of work experience as Legal staff and 6 years working on mainstream and advocate human rights issues, especially women's human rights and youth issues. Thanh holds a Master's degree in Global Development and Gender at the University of Leeds under the Chevening program.
---
Tong Dieu Quynh
Coordinator, Youth Integrity Program


Quynh started working in TT in April 2019, managing the Youth Integrity project which includes two main components: the Vietnam Youth Integrity Survey (YIS) and the Vietnam Integrity School (VIS).
Quynh has more than 5 years of work experience in the fields of governance, community empowerment, and social movement in Oxfam in Vietnam and the Institute for Society, Economics, and Environment (iSEE). Quynh finished her Master in Public Administration in Cornell University (US) under the Fulbright program.
---
Nguyen Manh Chinh
Communications Officer
[email protected]
Chinh started working at TT in April 2020. He pursued a Bachelor's degree at the Diplomatic Academy of Vietnam with a major in the English Language and a minor in International Relations. Before joining TT, Chinh had had experiences in running many youth projects. He was one of the representatives of Vietnam participating in the YSEALI Academic Fellows Program (Fall 2017) in the United States.